Just posting the final page of the project by Editor22:
"So here's the log I promised from yesterdays adventure
Took everything into the shop and started to figure out how it all went together.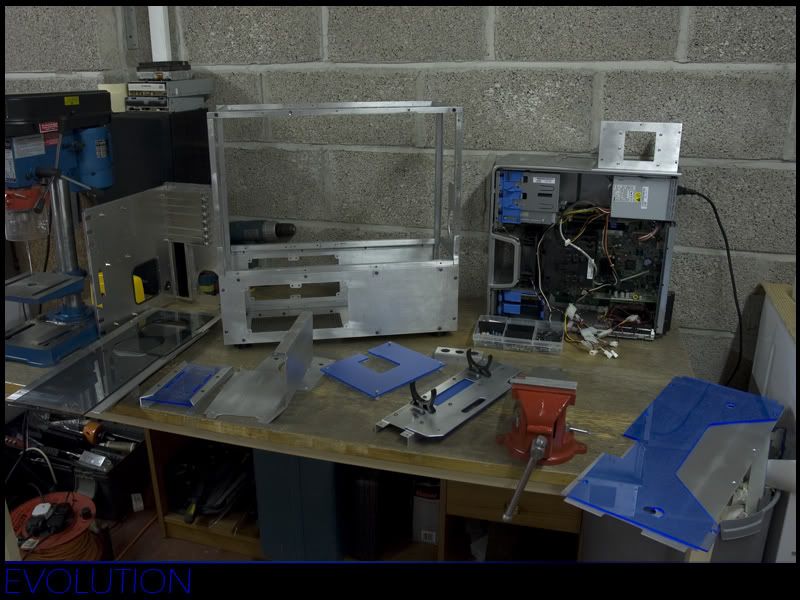 2 x 4" UV cathodes were stuck into the frame behind the pump shroud.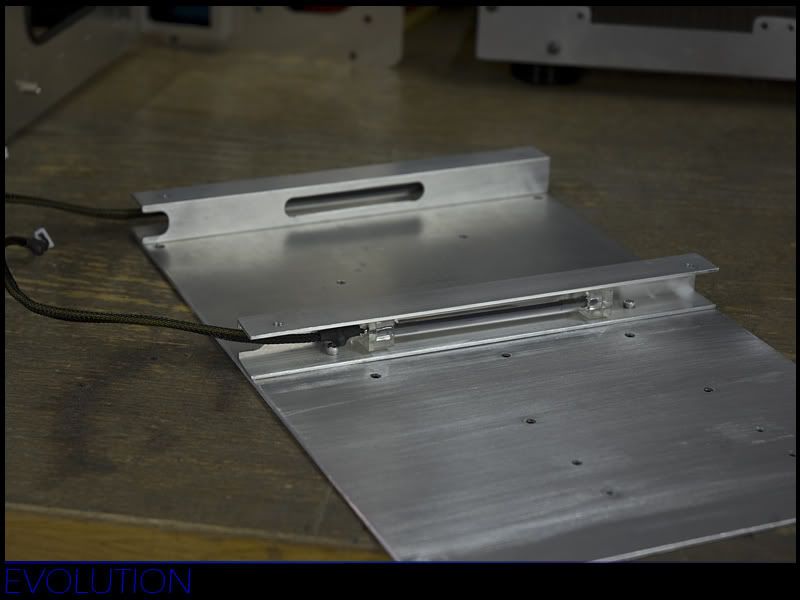 The assembly continued and some parts were riveted into place.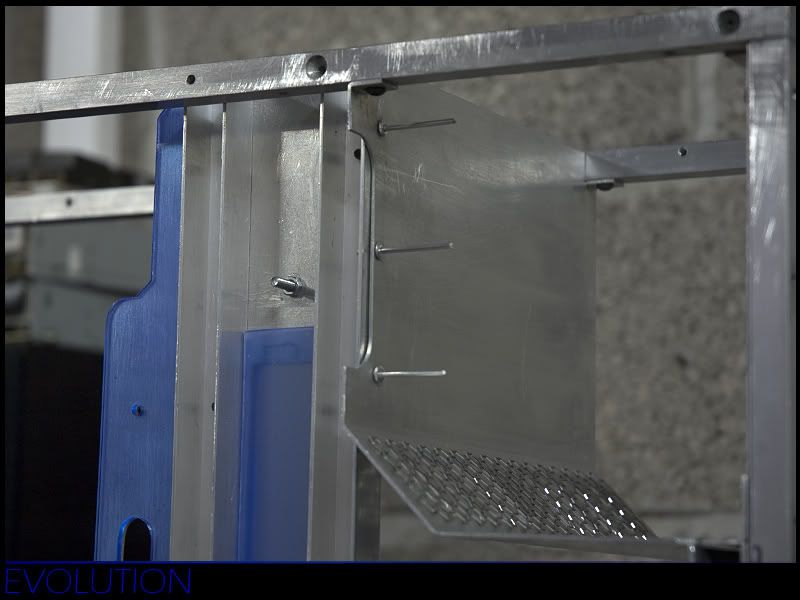 Added the fans and grills to the top panel.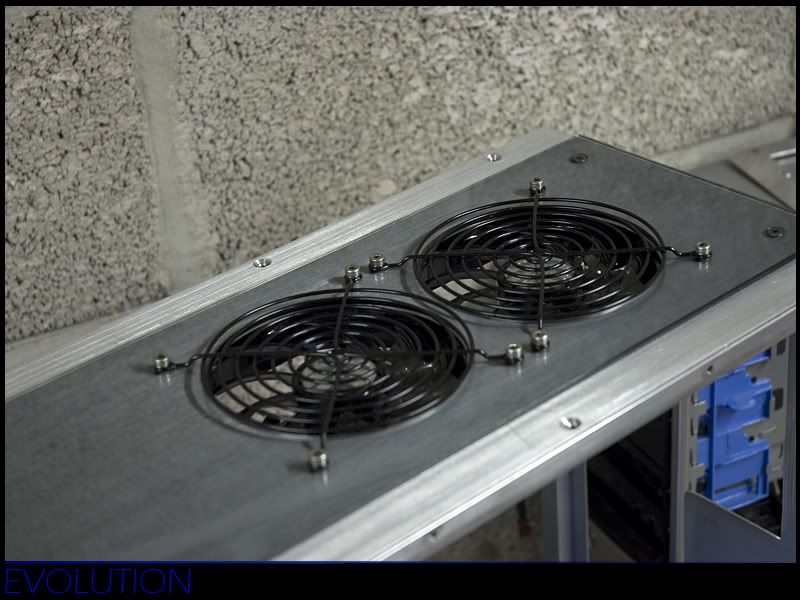 Ben from Phenoptix kindly sponsored me with a bag of blue led tape cut into 4" and 12" lengths so I set about wiring these up. Now I havnt touched a soldering iron since my school days so it took a while to remember what I was doing but after the first few I got back into it
Read to go. It's a pretty messy job but should be ok once its all sleeved or I may have to use some of the extra I have to re do it once it comes to sleeving time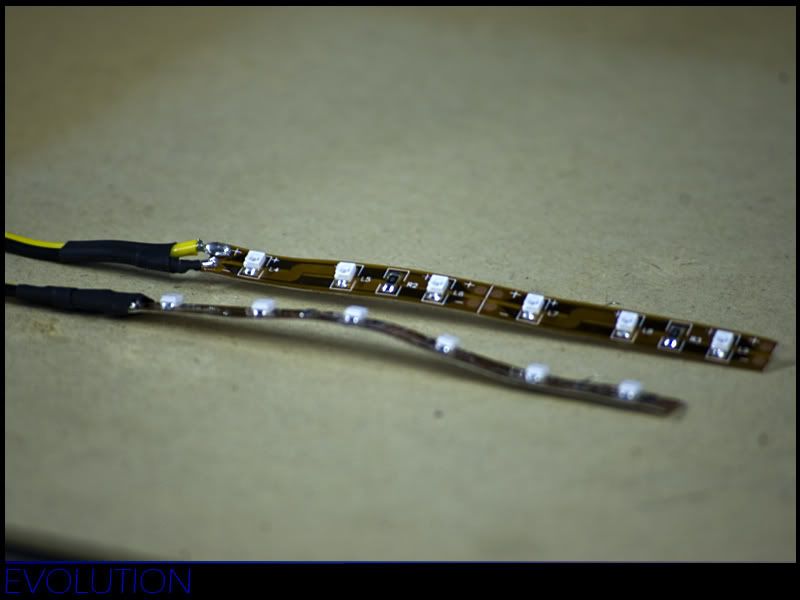 These two 4" strips were added to the SSD tray after which the tray was stuck to the top panel with some double sided tape.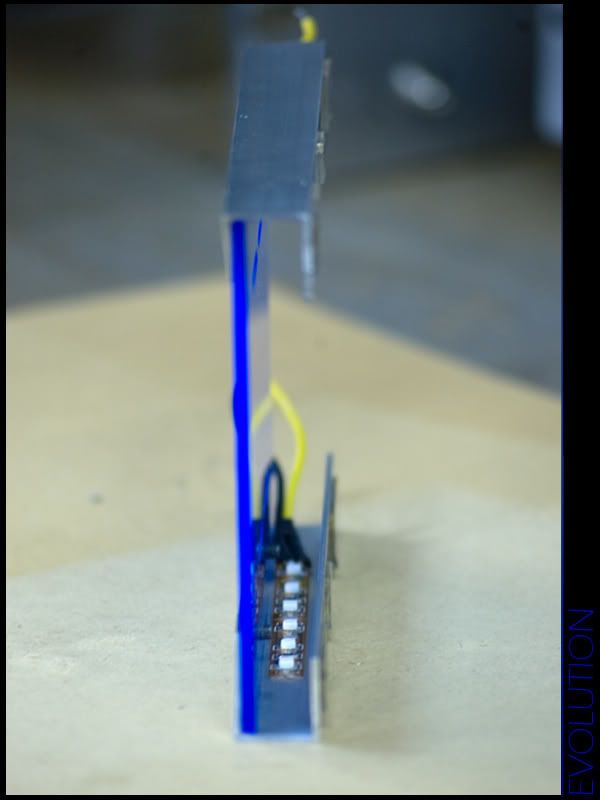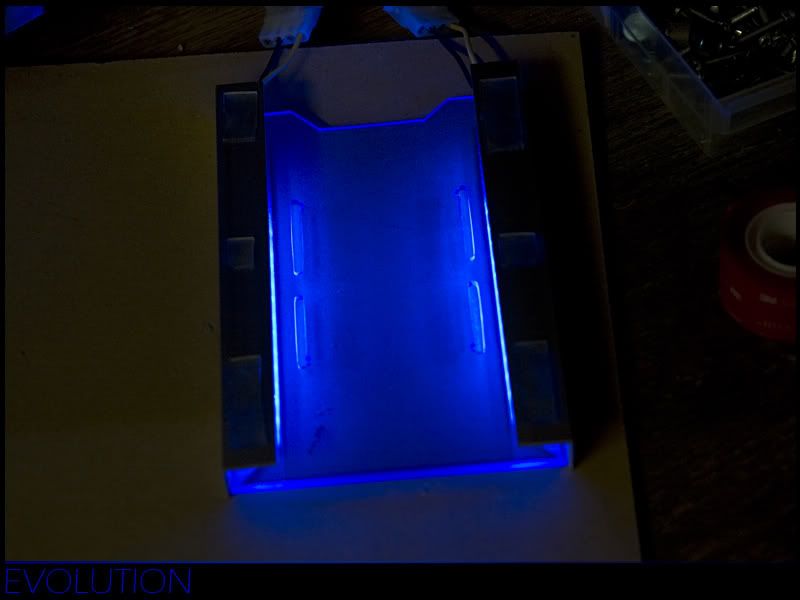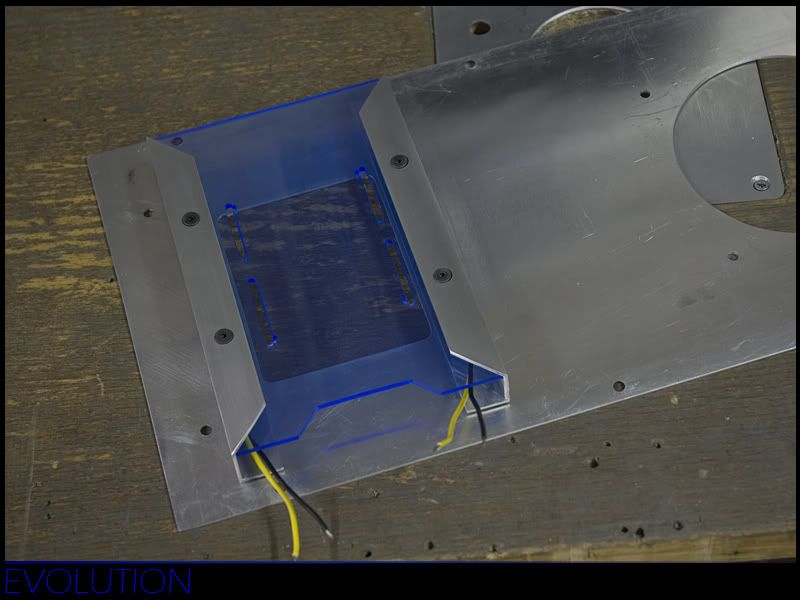 To give a nice glow behind the motherboard and through the central column I wired up one of the 12" strips and attached it to the back of the motherboard tray.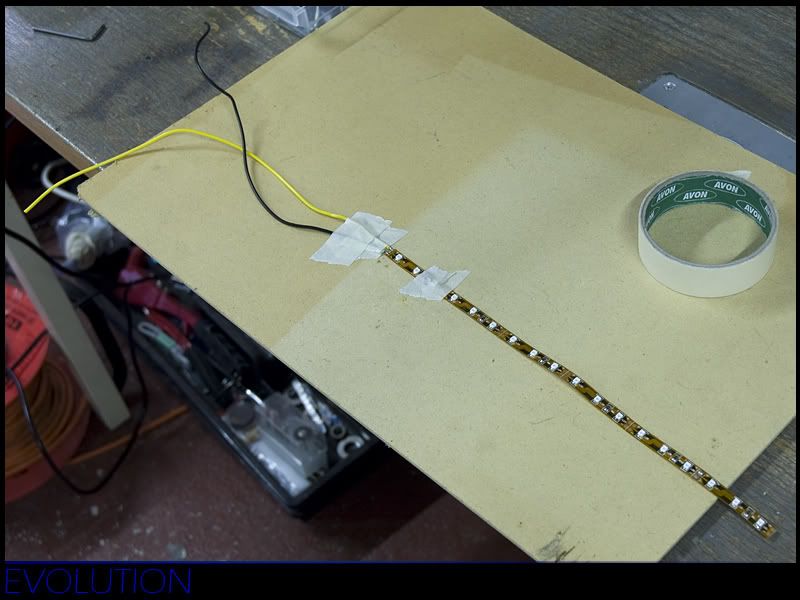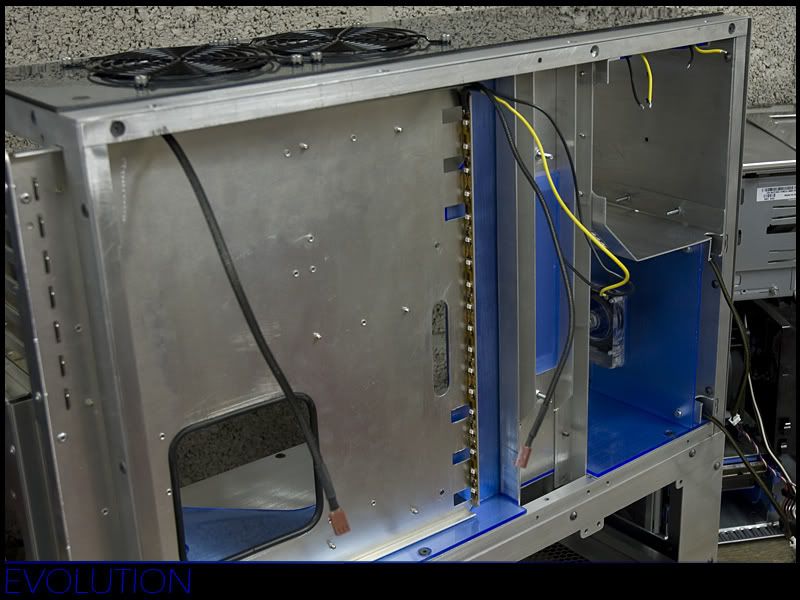 Now I really don't have a clue when it comes to circuits so just went by trial and error (which turned out to be mostly error) but it started to come together. Just using plactic junctions for now as once it comes to sleeving time I'll be rewiring everything to the correct lengths and also in black.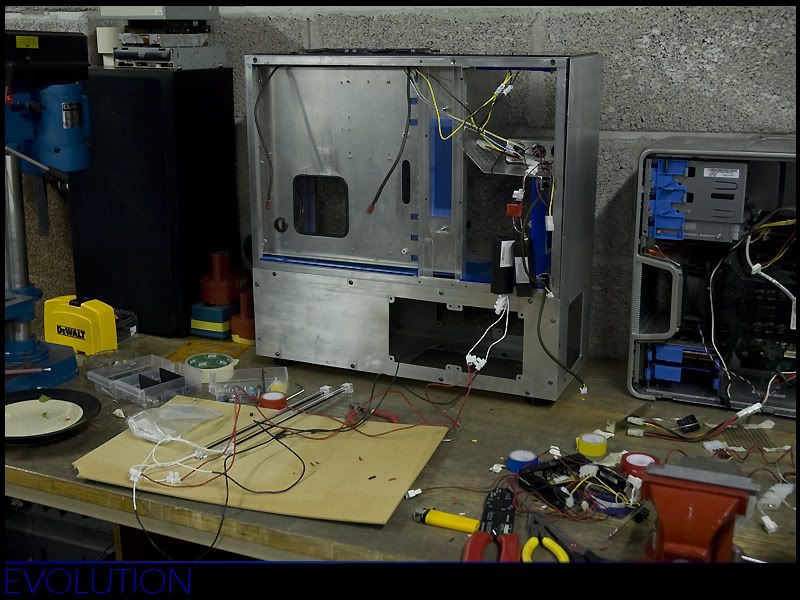 Got all the hardware in and after issues with some of the standard cables not being long enough it was ready to turn on
..... then ...... nothing .....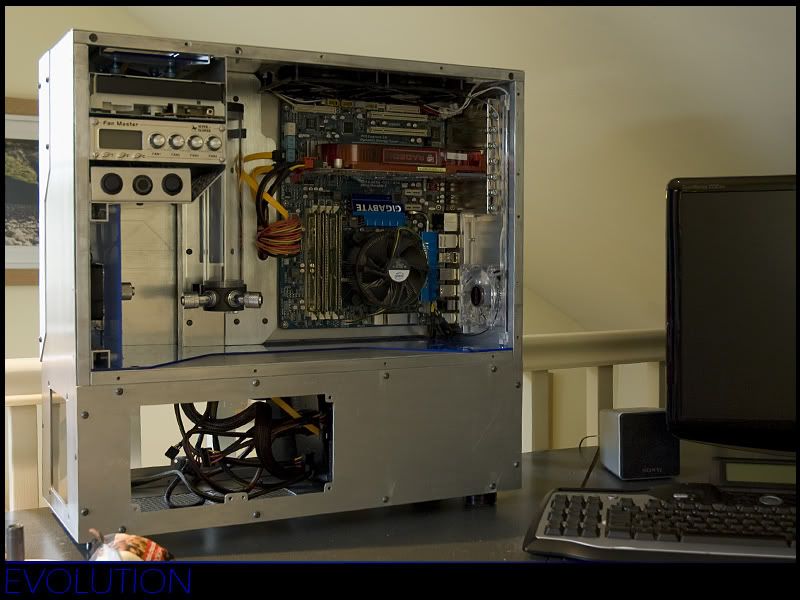 Roll on three hours and I realised the problem was the power switch, either I wired it wrong (most likely) or its dodgy, I'm not sure how to wire a bulgin with 6 pins so back to the interweb for some more revision
. Anyway luckily I had a spare power switch on my old dragon case so using that I fired her up for the first time.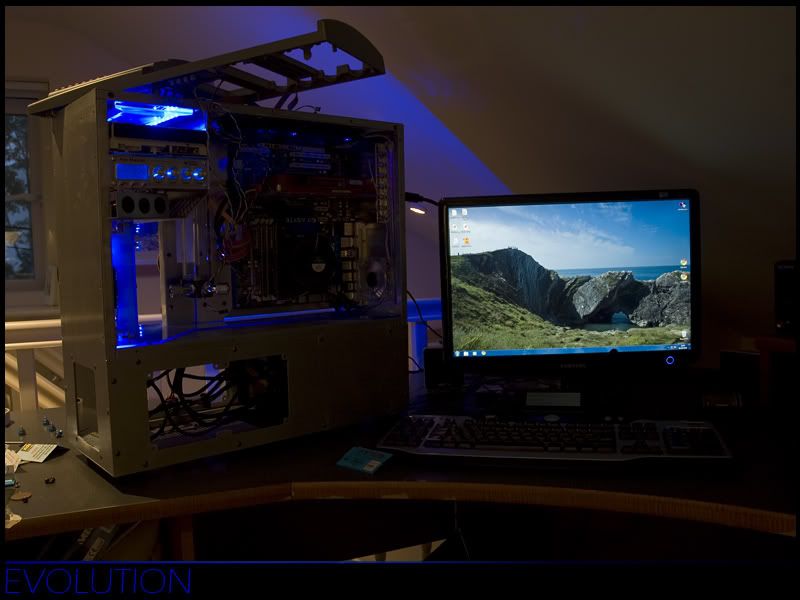 Finally a few shots of the case up and running on air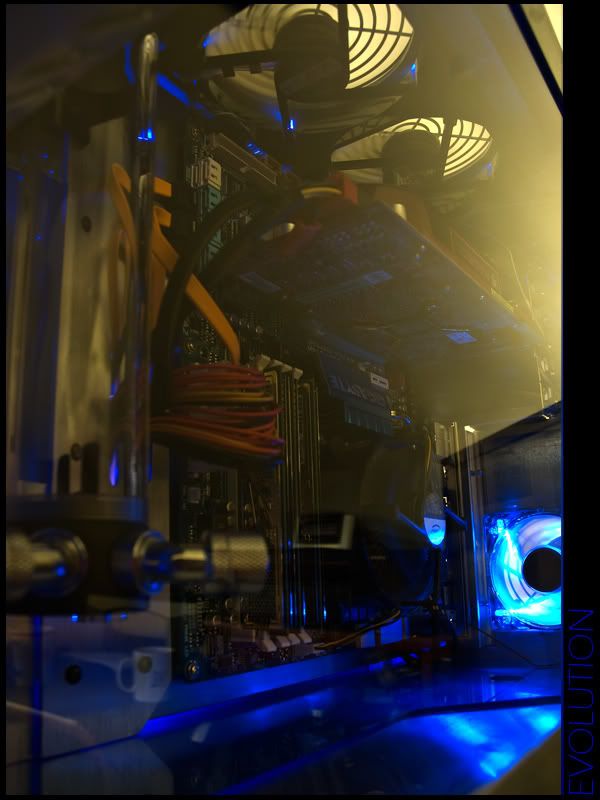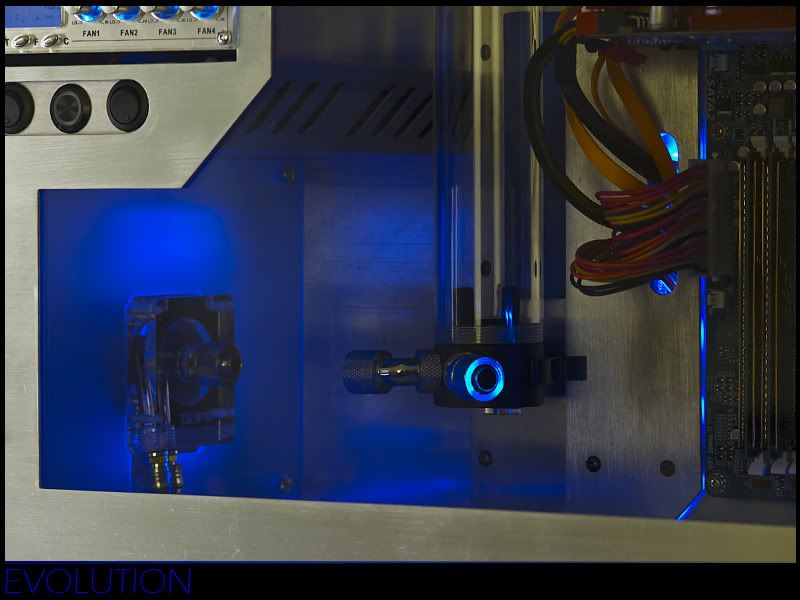 My watercooling parts were shipped this morning so with any luck they should be here this week for some loop testing fun
Thanks for looking, Take care everyone :thumb:
This post Was proudly sponsored by
"